Pediatric Dentistry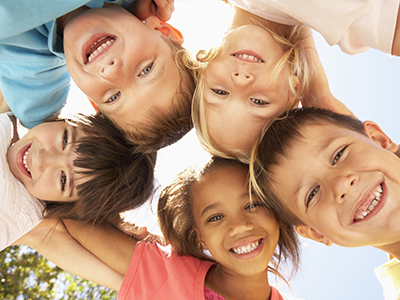 At our office, we take pride in creating and maintaining beautiful and healthy smiles for our younger patients in an environment that is lighthearted and fun. With an emphasis on establishing oral health habits that last a lifetime, we offer a comprehensive program of preventive care and closely monitor the dental health of our pediatric patients as they grow.
As an added level of protection to guard against childhood dental decay, we recommend periodic fluoride treatments and the application of dental sealants on the biting surfaces of the newly erupted permanent back teeth.
Pediatric Dental Emergencies
Dental emergencies in children can arise for a number of reasons. Recognizing the fact that children have active lifestyles, means there is always a chance an accident involving a hit or blow to the mouth or teeth can occur. These traumatic injuries can happen at home, in the playground or on the playing field. Common injuries to the teeth and oral cavity seen in a pediatric dental office include everything from soft tissue lacerations of the lips, cheeks or tongue to chipped, fractured, dislodged or "knocked out" teeth. Equally frequent reasons for children to require urgent dental care are painful toothaches, dental infections, and mouth ulcerations. Whatever the dental emergency may be, prompt and effective care is required to alleviate a child's discomfort and to prevent more serious consequences to their oral health and overall well-being.
Pediatric dentists are trained in all facets of dental care for children and are well equipped to handle a wide range of dental emergencies. They provide skilled and compassionate care, helping children to feel comfortable and safe while restoring their oral health and function.
23 NY-303
Tappan, NY 10983
(845) 848-9900